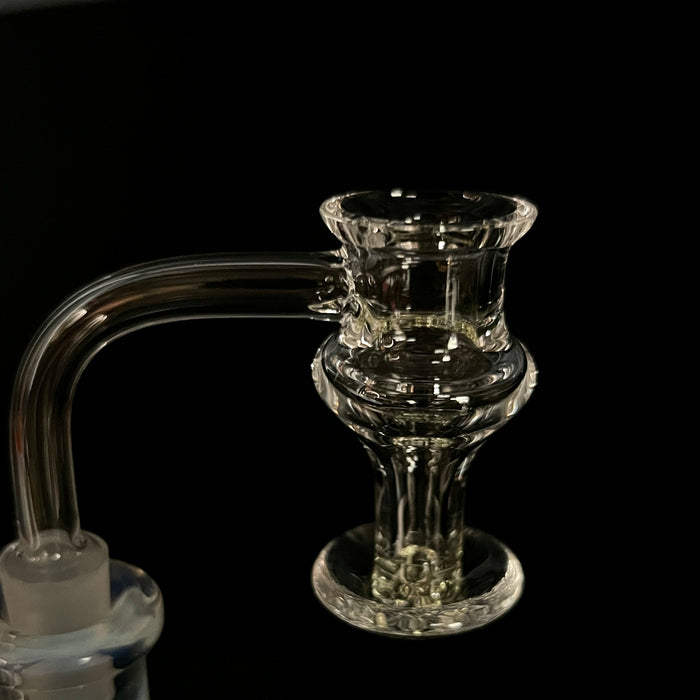 BlackMarket Glass Silhouette Petite 14/90
by Black Market Glass
Silhouette Petite is the next addition to our centrifugal family of quartz products.  It releases the same centrifugal energy as the BLENDER from the center instead of the walls.  This small change creates small pockets in the bottom corners where the rotational energy can't reach. This leads to allowing the liquid oil to fall back into the turbine center and misting back up to the walls, creating a churning/recycling affect.  All of this movement creates less overall lift towards the arm allowing us to lower the height from the Blender by .2 inches.  Paired with a smaller disk than the Variant 2 Blender, this makes for a more compact size.
BMG added a beautiful flared top to this model which defiantly makes it stand out from the crowd!
BMG refers the motor of this model as the turbine.  Each turbine is built out of multiple layers of quartz and we've included a layer of color as our signature.  BMG has carved five 1mm hand cut intakes to provide a balanced rotational energy.