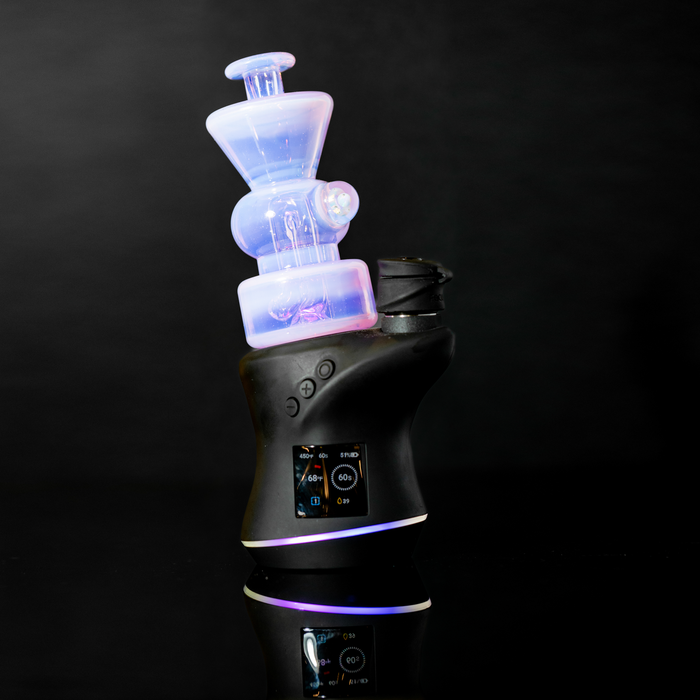 E. F. Norris - Carta Attachment - Design 1
by E.F. Norris Glass
This Focus V CARTA Glass Top Attachment by EF Norris features a milky light blue called lucid. The stout size makes this the perfect on-the-go CARTA Top for your next adventure sesh. The percolator of this piece provides great filtration while shaped in a way that creates a natural splash guard. 
Focus V CARTA Classic and v2 Compatible 
Approximately 6"
Includes signed Pelican case by EF Norris himself.