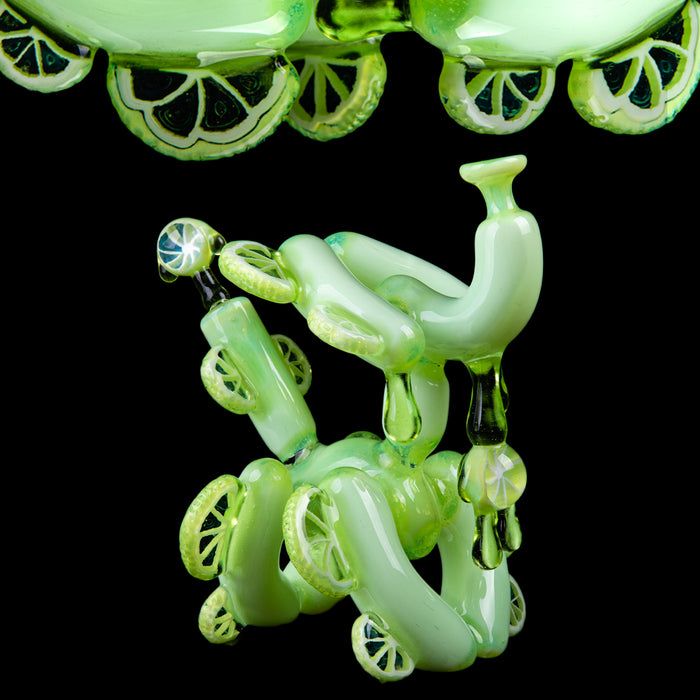 Blitzkriega Glass x Lyons Glass Full Sized Balloon Dog Heady Glass Dab Rigs - "Citrus Slyme"
by Blitzkriega Glass
My Dog Ate All The Fruit!
This piece brings together two of the most respectable glass artist in the scene, Blitzkergia Glass and Lyons Glass. Blitz classic balloon dog dab rig design takes on a new taste with Lyons signature fruit slice additions placed through the body. The removable tail dabber has a fruit slice encased within. 
Custom Quartz Will need to be ordered

Removeable Dabber