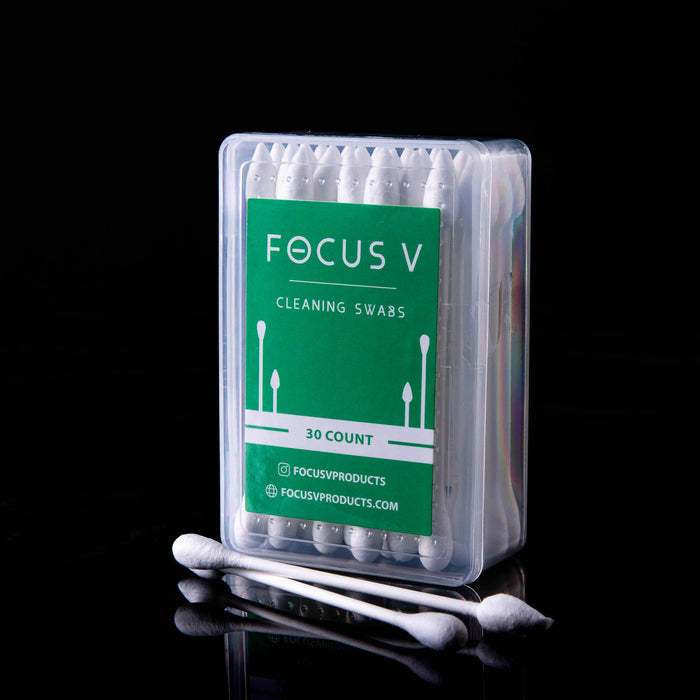 Focus V Dab Swabs - Travel Pack 30ct.
by Focus V
Travel Is Never an Excuse To Be Messy!
To ensure the longevity of your Focus V CARTA E-rig, cleanliness is a must. The Travel pack ensures that you are ready for those dab no matter where your journey takes you. Made from 100% cotton these swabs are equipped with a precision end for those crooks and nanny's along with a blunt end to mop up any left over material. Never worry if that dab is too big again with the security of a Focus V Travel Pack of Dab Swabs. 
Made with 100% cotton swabs
Pointed and blunt end
30 count