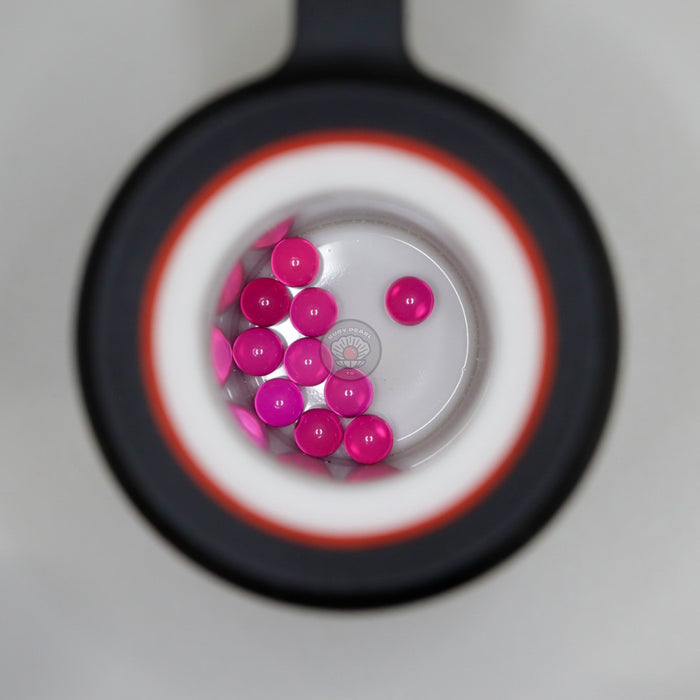 Ruby Terp Pearl 3mm Pearls - Ruby
by Ruby Pearl Co.
AAA Quality Lab-Grown Ruby Terp Pearls
Our lab-grown ruby terp pearls boast unmatched heat retention and flavor enhancement, designed to last without degradation. Their increased surface area ensures an optimal vaping session.
Superior heat retention for prolonged use.
Promises enhanced flavor every time.
Durable with an expanded surface area and longevity.
Perfectly compatible with Puffco Peak, Peak Pro, Proxy, and Focus V Carta 2.
For maintenance:
Refrain from using rubbing alcohol or any cleaning agents on a hot gemstone to avoid thermal shock and potential cracking. A dry cotton swab combined with heat is recommended for cleaning.
Avoid direct flame application to prevent thermal shock.
Ensure a gradual heating and cooling process within your banger.