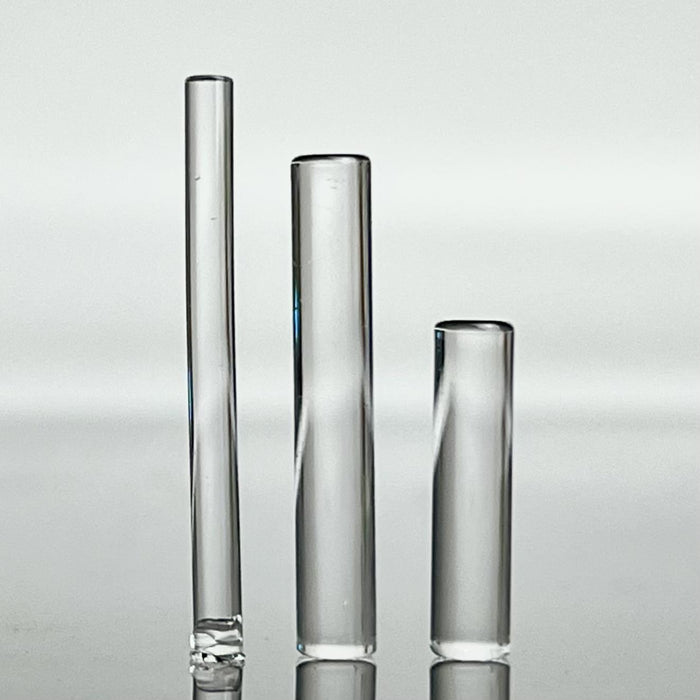 Ruby Pearl CO - Solid Quartz Pillar - 5x20MM
by Ruby Pearl Co.
Single Solid Quartz Pillar
It's essential to follow proper cleaning and heating procedures to ensure the longevity of your gemstone.
Avoid using rubbing alcohol or any cleaning solution while the gemstone is hot; it can lead to thermal shock and cracking.
Never apply direct flame to the gemstone to prevent thermal shock.
Always heat and cool the gemstone gradually inside your banger.
Please note: We are not responsible for gemstone damage if cleaning and heating instructions aren't followed.