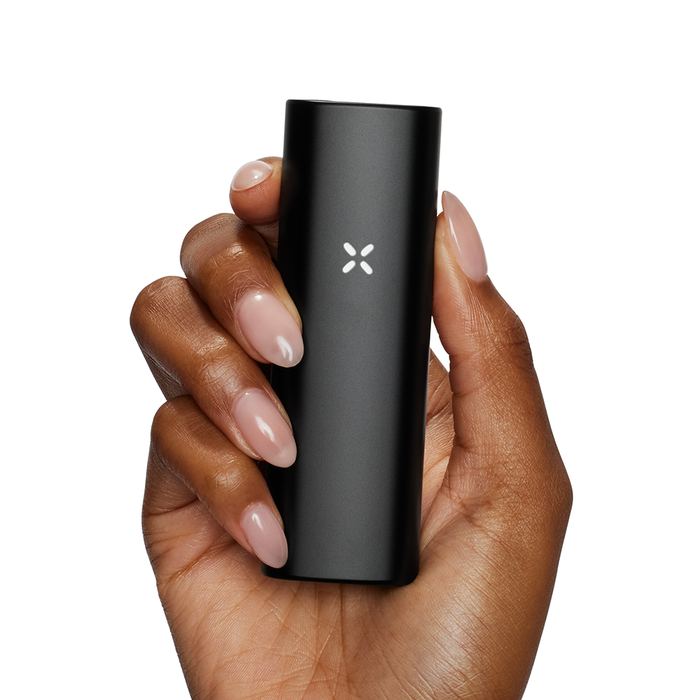 The PAX Mini vaporizer is for the user that wants to skip the settings and fancy features and jump straight into a cool session that prioritizes flavor. One setting, one button, zero guesswork. Pack the oven, press the button, and hit it. 
All about flavor
Bring out the very best of your herbal blends with the PAX Mini vaporizer. It comes with a single, optimized setting that focuses on rich, flavorful vapor above all else.
Two hours of playtime

The PAX Mini comes with up to two hours of session time and charges via a magnetic USB charging dock.

Dry herbs only
With a single heat setting, sessions are catered for dry herbs only and are not suitable for concentrates.
Click & go
This is as simple as it gets. Pack the oven full, click the button, and go! And when you're finished, click it again and come back to it later.
Automatic temperature control

No thinking, no fuss. The PAX Mini strips down the feature set and comes with a single heat setting that heats up in under 25 seconds and automatically adjusts the temperature for you.
An even smaller PAX
This is PAX's smallest dry herb vaporizer yet. PAX vapes have always been portable, but the Mini doubles down on it with a slightly shorter build that improves upon their signature portability.