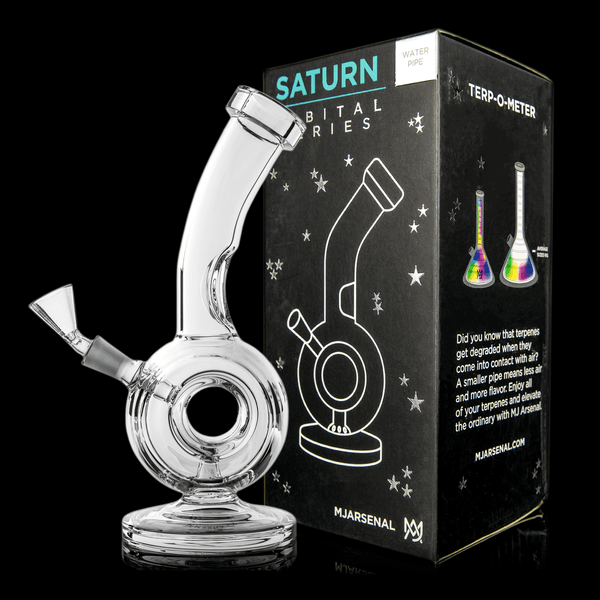 MJ Arsenal Saturn Mini Dab Rig
by MJ Arsenal
The latest from MJ Arsenal and our second feature water pipe…Saturn has arrived!
Please welcome Saturn to the MJA family! Highlighting one of the most remarkable sights in our solar system, this pipe has some serious "tech" not often seen on carbon-based planets. The function, the uniqueness, and the aesthetic provide an experience nothing short of an interplanetary ride.
With a donut-like ring blown through the center of this mini rig, the Saturn is sure to stand out amongst your arsenal of glass-blown dab rigs.
This one-of-a-kind compact water pipe squeezes each hit through a ring of water, cooling every pass without losing the terps integrity. Ultimately, less air = more flavor (especially in outer space)!
The terps will be out of this world! See you in orbit!
Elevate the ordinary session with MJA.
Dimensions: 8in x 3.75in x 3in - 10mm joint
Includes one Saturn mini water pipe and one 10mm quartz banger