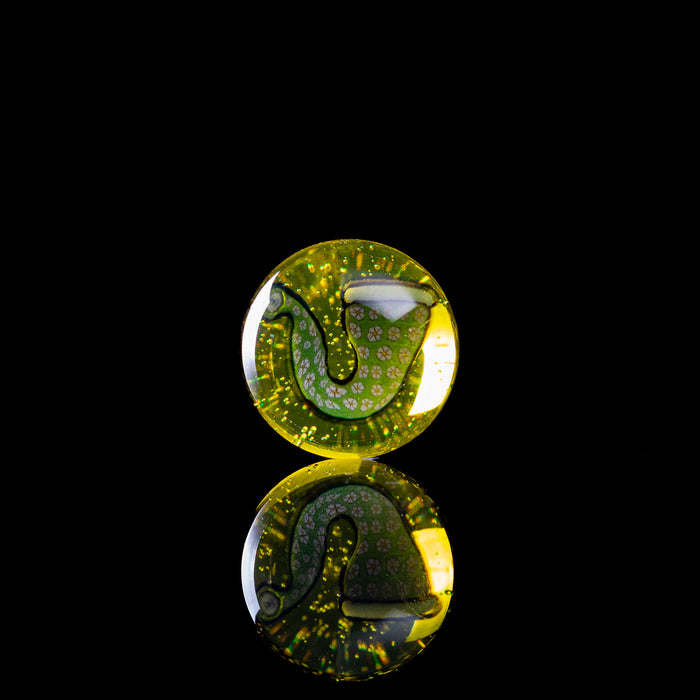 Keys Glass - Large Slurper Marble #16
by Keys Glass
The Slurper Was Cool, But Did You See that Marble?
Keys Glass does it again with this millie decked marble. It can function as a traditional carb cap or as the top marble on a Terp Slurper set. The millie coin design is magnified by the borosilicate in a way that will catch the eye of anyone who catches a glance.
Millie Encased Marble
Use with traditional quartz bangers or Terp Slurpers.