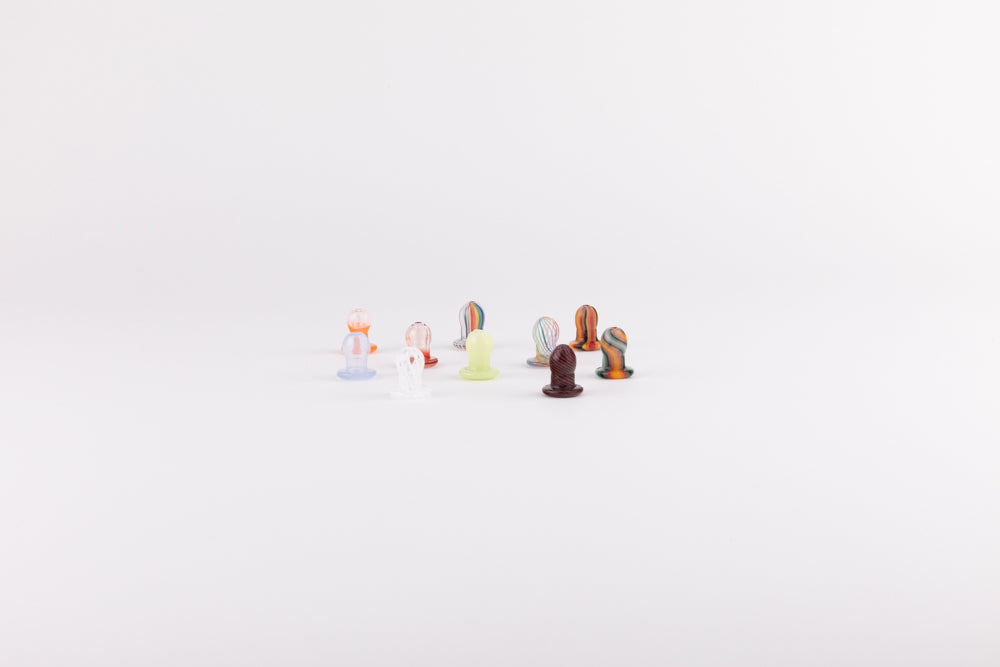 iDab Carta E-Rig Carb Cap Full color (Line Work, UV, CFL)
by iDab
Combine the Style of iDab with the Convenience of a Carta
The iDab Carta E-Rig Worked Carb Cap brings the innovative designs and iconic vision of the iDab brand to the most convenient smart rig on the market, the Carta E-Rig from Focus V Products. iDab made a name for themselves with their Henny Bottle Wax Rigs. This carb cap brings that same quality, allowing you full control of your sesh while remaining in style.
NOTE: UV, CFL and Worked designs are subject to fluctuating availability. Please contact us at citizens@dabnation.com for any questions about specific pieces.
Stylish, colorful

 

design complements any Carta E-Rig
Made in the U.S.A.