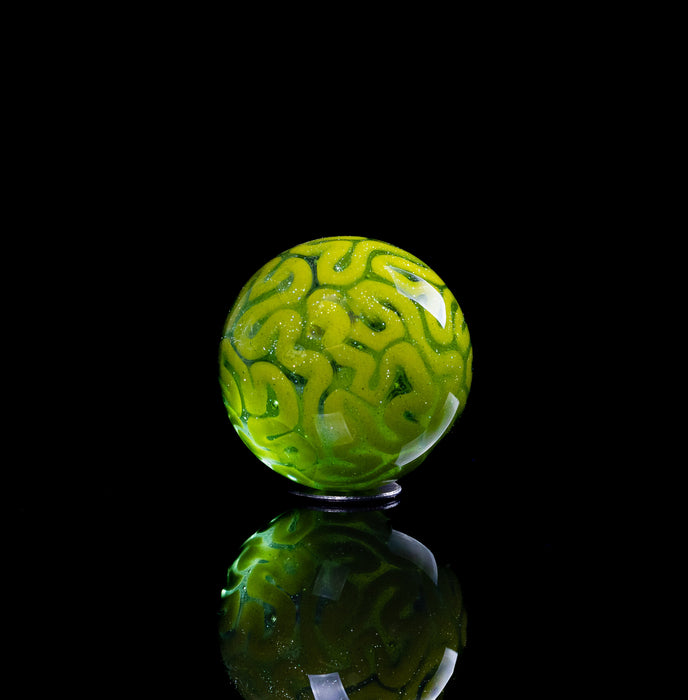 Algae Glass 25mm Slurper Marble- Green
by Algae Glass
The Slurper Was Cool, But Did You See that Marble?
Algae Glass does it again with this fully worked  Brain-Tech marble. It can function as a traditional carb cap or as the top marble on a Terp Slurper set. The Brain-Tech design saturates the boro in a way only a true connoisseur would appreciate.
Brain-Tech worked design
Use with traditional quartz bangers or Terp Slurpers.